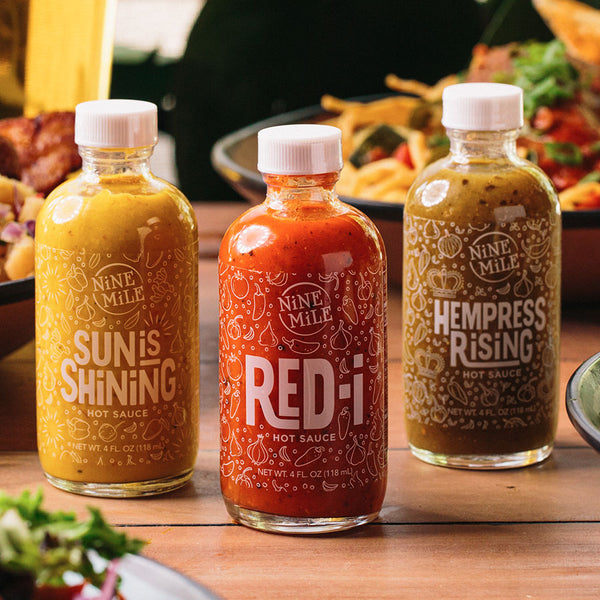 This includes all 3 hot sauce. One bottle of each of the following:
RED-i
Smokey enough to turn the whites of your eyes red and hot enough to put some color on your cheeks. Hot with flavor is the motto for all of our hot sauces. Chipotles, red peppers, and fire roasted tomatoes get together and feel alright in this fire sauce. We like to say you can eat this on everything, from eggs to ice cream (ok, maybe not ice cream!).
HEMPRESS RISING

A tomatillo hot sauce that brings the flames like a queen staring down the king in a game of chess. This "ish" can go on just about everything. Faint hints of Thyme link up with garlic and tomatillos to bring some serious flava. Jalapeños and habeneros team up to bring the heat in this one.
SUN IS SHINING HOT SAUCE
Sun is Shining will make you wanna move your dancin' feet. They say wherever woman-go, man-go. Mango, ginger, and curry tango in this blazin' hot sauce. Let your taste buds skank while your forehead sweats. We like this on meatloafs and nutloafs. Try it on what'cha like.